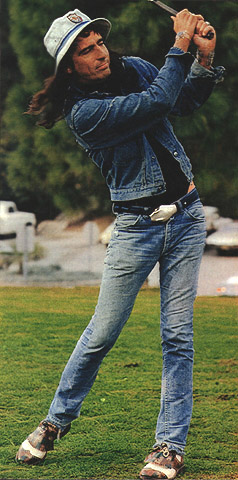 His career seems to be founded on controversy through the expression of extremes: a rock-star son of a preacher; a satanic performer with a 5-handicap. His early decision-making process seemed to be based on the evaluation their parents will hate it but the kids will love it.
Interest, for me, derived from two sources: having seen Alice Cooper in concert and his coverage of golf. While it is interesting to hear about his musical career and all the people he met and worked with, it turns into a series of names, places, and stories. I think you could stick any name on the cover of the book; it would be hard for me to differentiate.
This is not the biography of some famous political figure who is able to offer insights into some global-political event that you might care about or have cared about; it is one of a fairly major rock star of the 1970's, who happens to play golf. That was enough for me and I enjoyed the light read.